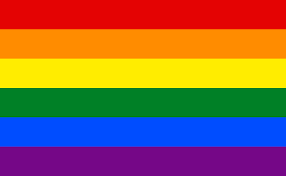 My hope
"When you meet the right person, you want the rest of your life to start right now." That's from When Harry Met Sally, right? I think so. Last year, I got really proud and excited when I read about a few gay Indian weddings in the news. But then I read the fine print. One couple got rejected by 7 pundits before finding one to perform their ceremony. That is such crap! How is anyone supposed to get going on starting a new married life together if there is the added stress of an officiant in the mix?
I'm hoping to take a little stress out of that. Let me perform your big fat Indian wedding, as a pundit should. My hope is a world where everyone has the right to be and get married as they wish.
Meet the Purple Pundit
My name is Sushma. I grew up in Canada and now I live in New York City. In terms of Indo roots, I'm from U.P. and my Hindi is awesome. No, really. It is. I sing it pretty well, too. I'm a mom, a wife, a sister and above all, a person who genuinely believes in marriage equality and that discrimination of any kind is BS.
The idea started in 2013. I was planning my own big fat Indian wedding and my trans sibling-in-law mentioned that if they wanted to marry their partner, they would have a hard time finding a pundit to officiate. That made no sense to me...so I got ordained (thanks, Internet!) and started thinking about how to use this all for good.
And then I did nothing...until I had a baby. It became increasingly important to me that my son learned and valued that his parents support equality and freedom. I started thinking how I could make a difference for real and then I started formalizing. Purple represents spirit within the LGBTQ rainbow. Indians in the LGBTQ community are a spirited minority within a spirited minority. So I asked a few friends what to name this and it all came together.
I would be honored to play a role in your Indian LGBTQ wedding, however you'd like that wedding to be. Big, small or anything in between. Give me a shout and let's get planning!
Sushma Dwivedi Jindal